Just got laid off, looking for work, and gotta sell stuff to pay some bills. Feel free to make offers, more likely to give discounts with purchase of multiples.
Prices INCLUDE PAYPAL FEES but DO NOT include shipping. We'll discuss shipping when you purchase, but I don't make money on shipping/handling (Handling?? I'm putting your stuff in a box and taping it up...I don't need to charge for that...)
A lot of this stuff has been previously listed, so if you know that I still have those baits you wanted, NOW is the time to speak up.
Please check back here throughout the day/week as I'll be posting more and more as I get everything organized, broken up, priced, and photos uploaded.
I appreciate it. Feel free to pass this on to any friends who might be interested.
I am listing this on several forums, and I will always check e-mails before forums. I can't guarantee priority for anything...first one I see who says "I want it" will have dibs. e-mail is bigbaitfisher@gmail.com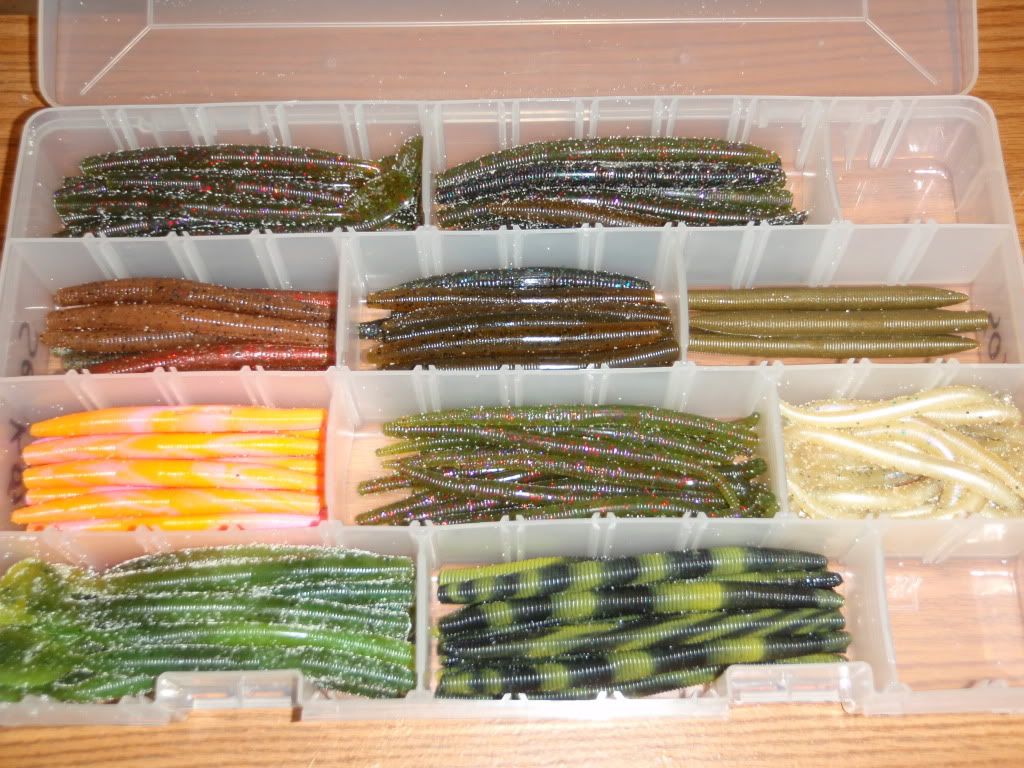 Senkos and Senko Style Baits $15
Random Crankbaits $20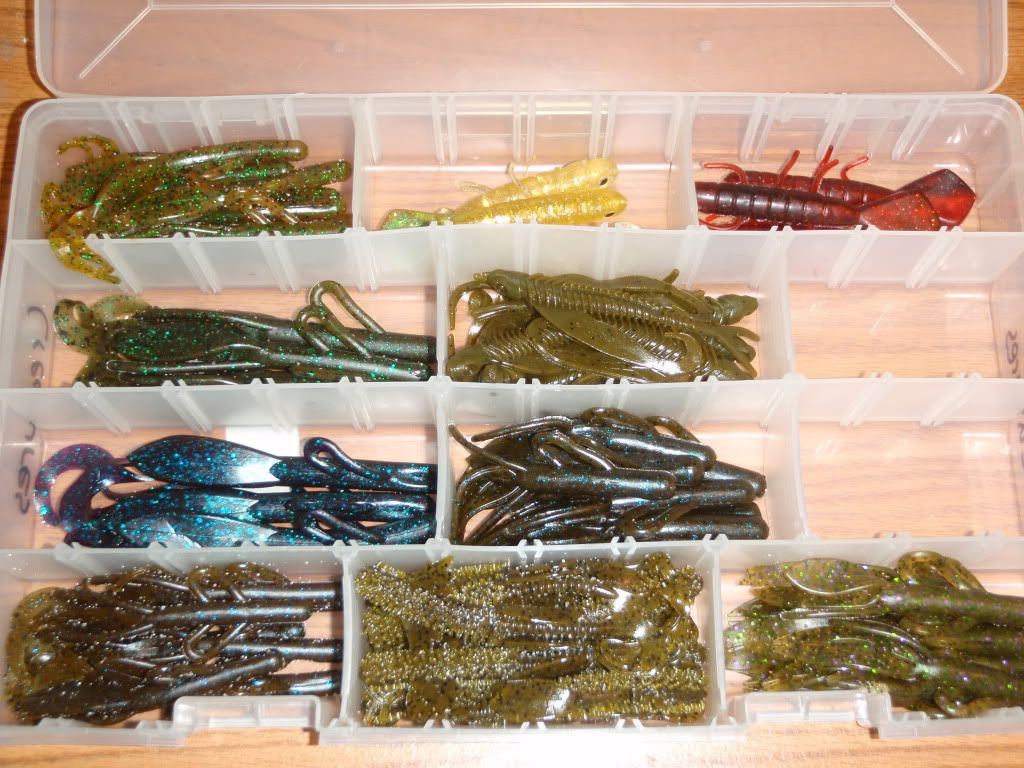 Creature Baits $15
Unpainted rat-l-traps $25