hopefully this is the right forum for this....
as some of you may know because of my previous questions, i am restoring an old bass boat... the boat was given to a friend and me last year, with a broken lower unit, a Johnson (or Evinrude?) 85HP motor that didnt work, no bilge pumps, thorn carpet, thorn seats.... the only thing that worked was the trolling motor.... but it floated and most important, it was free... after some work, we replaced the lower unit, fixed the motor, hooked a bilge pump, and began fishing.... right now the boat runs great, we even use it for skiing when we cant go fishing.... but it is not as pretty as it should be. so, the plan for this summer is to make it beautiful again, so we are going to do a full restore. this is what we have right now: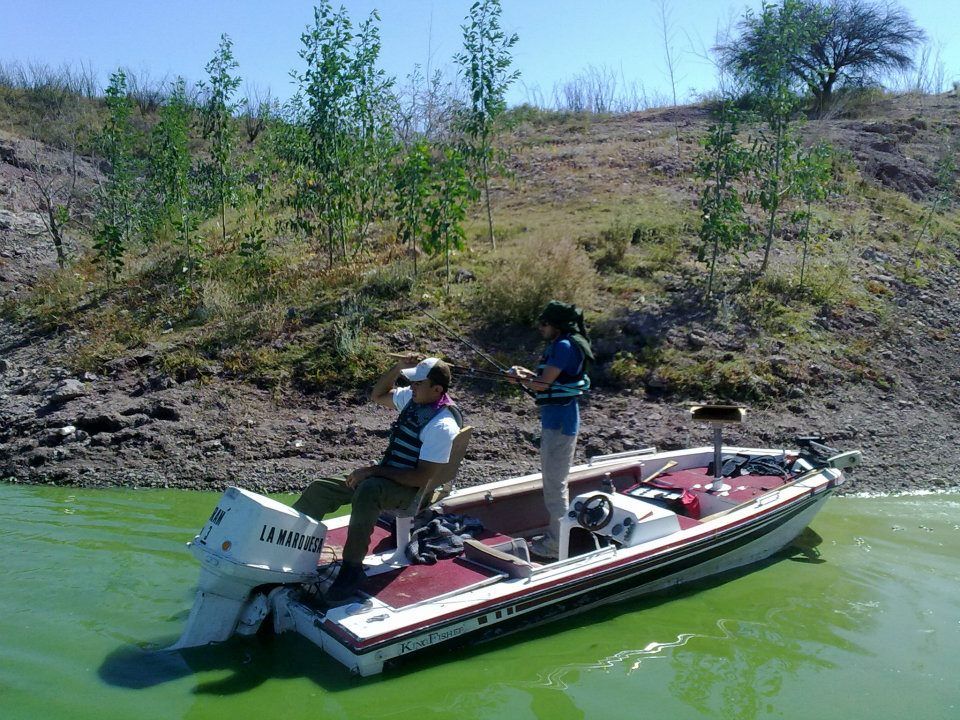 as you see, its old and small, but for the lakes around here, we dont need much more than that.... this is the only pic i have on my FB account, i will look for more of the current status later....
the plan is:
- recarpet
- fix the upholstery
- paint inside
- paint (or wrap) oustide
- paint motor
- add a stereo and speakers
- add authomatic bilge pump switch
- rebuild rod locker
- install flush pedestal seat mounts
we are also thinking about extending the front casting deck a little bit, but since we also use the boat for skiing and just hanging around in the water, we havent decided what to do yet....
this is the first time my friend or i try to accomplish something like this.... and we have limited time, as fishing season begins by the end of june and we need to have the boat ready by then....
the only progress we have already done was to remove all the old carpet, and we are beginning to remove everything we need in order to begin sanding and preparing the inside for painting, including the trolling motor, hand rails, etc....
i plan on using this thread to post the progress and get comments from people who have already done this....
this is my PB, a little over 5 lb... this year i will try to catch a bigger one, but if i cant, at least i want the boat to look good while trying..