Went out to one of my fab spots without any luck today. Decided I would ask all you how would you fish this: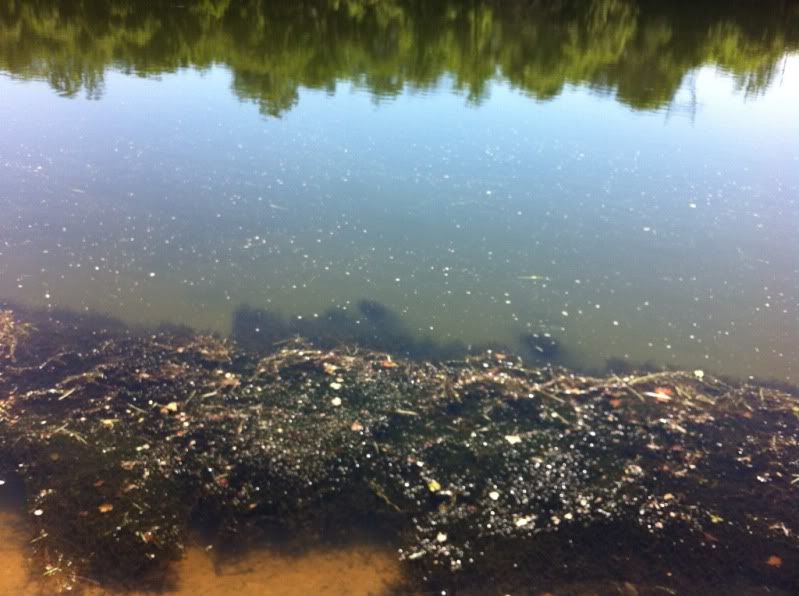 I tried weightless senko, cast about 10 feet beyond the weed line deadsticking it in to the weed line, nothing. Tried various cranks coming into weed line and as parallel as I could (was bank fishing) tried spinners, buzz bait, c-rig worm. Basically threw everything I had and nothing. Ideas? This is on the new river in Va, water level at edge of weeds is probably 5 feet or so.
Another question, there where a lot ( 5-10 @ around 20-30 inches at best guess) of large carp around the weed line, would that scare the bass away? And if that's is so, how do I catch carp on artificials?
Thanks