My fishing partner took his dad yesterday,....dad isnt as tuned in to fishing at 2am as we are,.....this is what went up on his dads facebook yesterday, pretty funny.....
"Always on the forefront of technique development, here we see Mike J utilizing the Rumple Ambush Method. This is a team effort. One angler slowly lowers head and slides his eyes shut while casually dropping the tip of the rod into the water. It's a slow, calculated movement that requires patience and fortitude.
Slowly,...at a creep, keep lowering the head and sinking the rod till you are in the assumed "I think he's sleeping" position. This gives the fish a heightened sense of false security and they will then begin to feed around the subjects boat.
This is when angler #2 comes in and reaps the harvest. Together, through pure teamwork, they weigh in a huge sack and split the earnings.

Teamwork is everything when the goal is shared."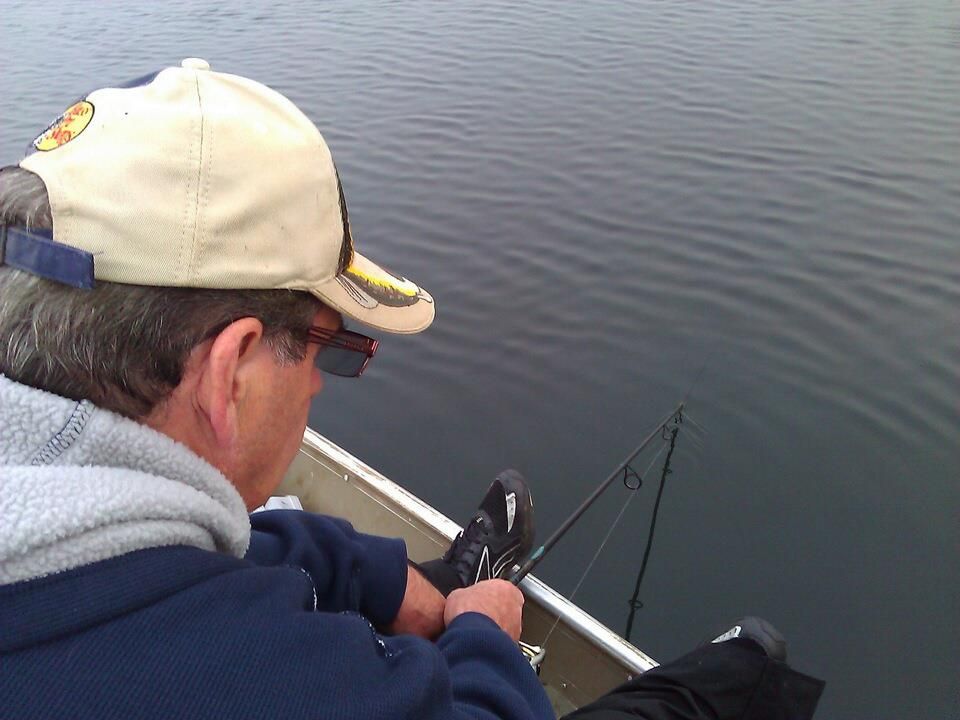 Yup,....he's out like a baby! lol