Took a trip to fish the Lower Niagara over the weekend. Here's the story that my buddy Capt. Matt attached to his album of the trip.....I couldn't have said it any better myself:

Scott, Alex and I grew up together and were basically inseparable. Over time, as we got older and went our separate ways, it has been harder to get together. The last time we fished together was about 6 years ago. We have been planning another trip since then but it never worked out. Well we finally were able to get together again to do some fishing. We were hoping to fish 2 days but a "few to many" and watching the sun come up put a little damper on Saturdays fishing.
Sunday was a different story. We were up early and ready to go. With temps in the single digits and few jam-ups at the launch (due to the cold), we had a slow start but that didn't last long. We hooked up on the first drift and the action stayed pretty steady all day. We had a good mix of fish Steelhead, Browns and Lakers. All in all it was a great visit with my two buddies. We told old stories, made new stories and learned a few things. Now that we are all "40" and the "baton" has been passed down...it makes you think about a few things. As we try to hang onto our youth and try to avoid the inevitable, are you ever really ready? Well, we may not be as good as we once were, but one thing still holds true...WE CAN STILL FISH!
Here's a few pics from Sunday's fishing portion of the trip.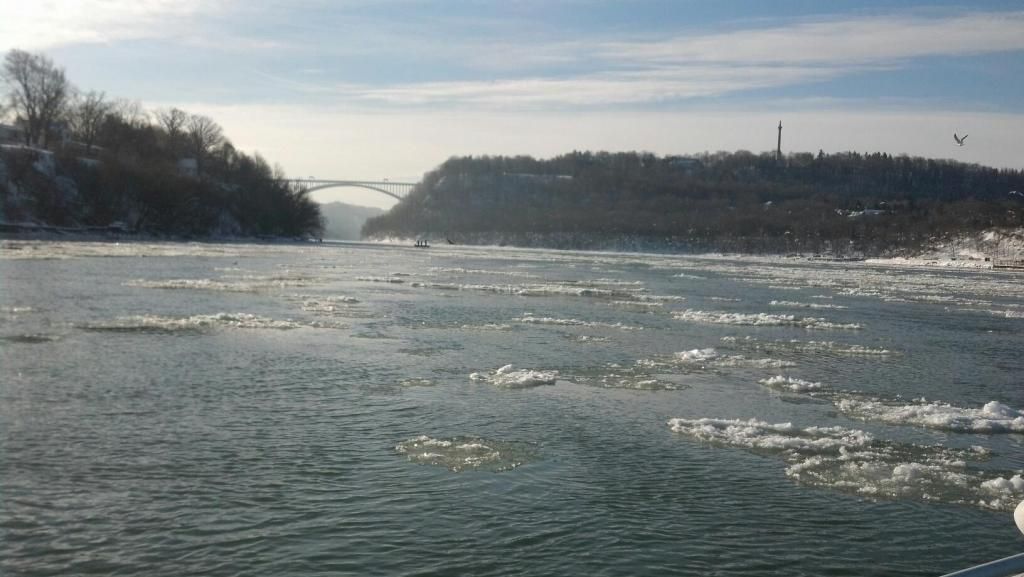 My first laker....ever.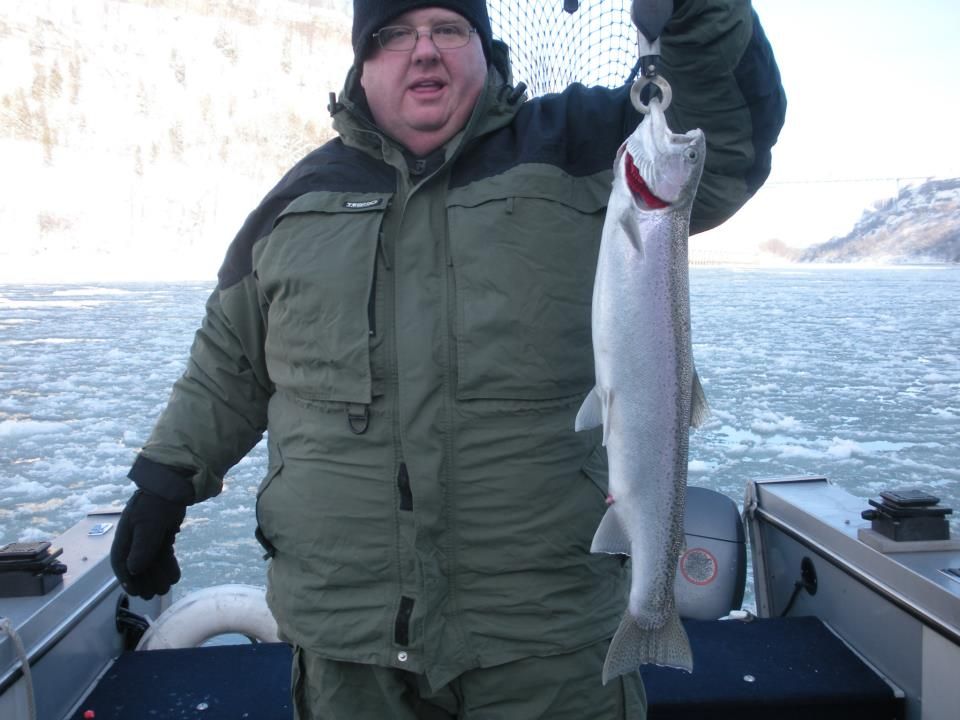 Me and Alex with a double.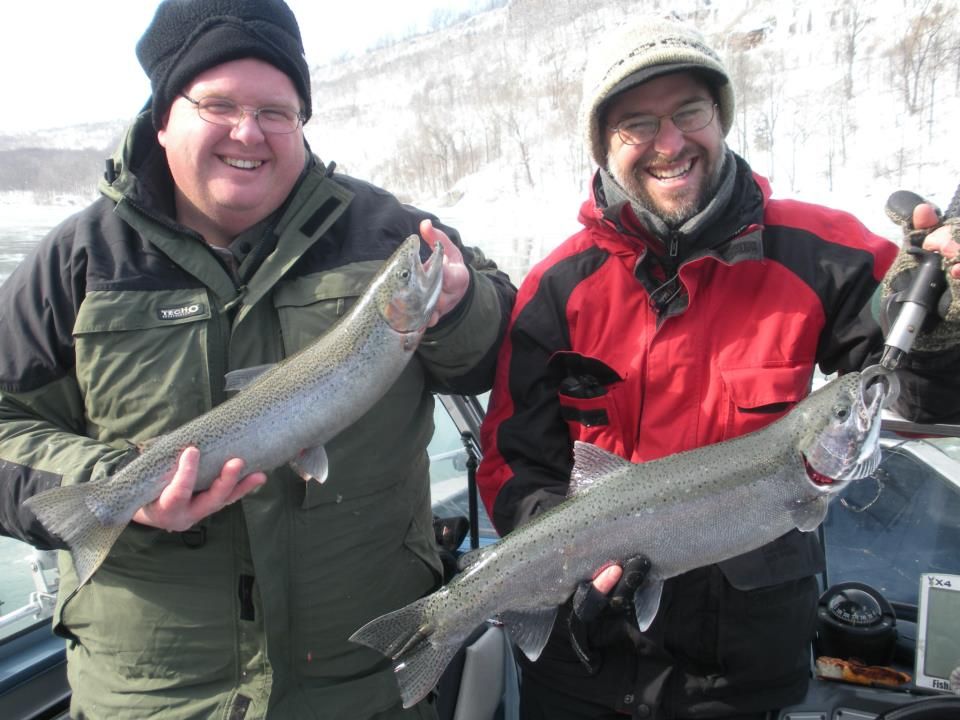 Alex with a little brownie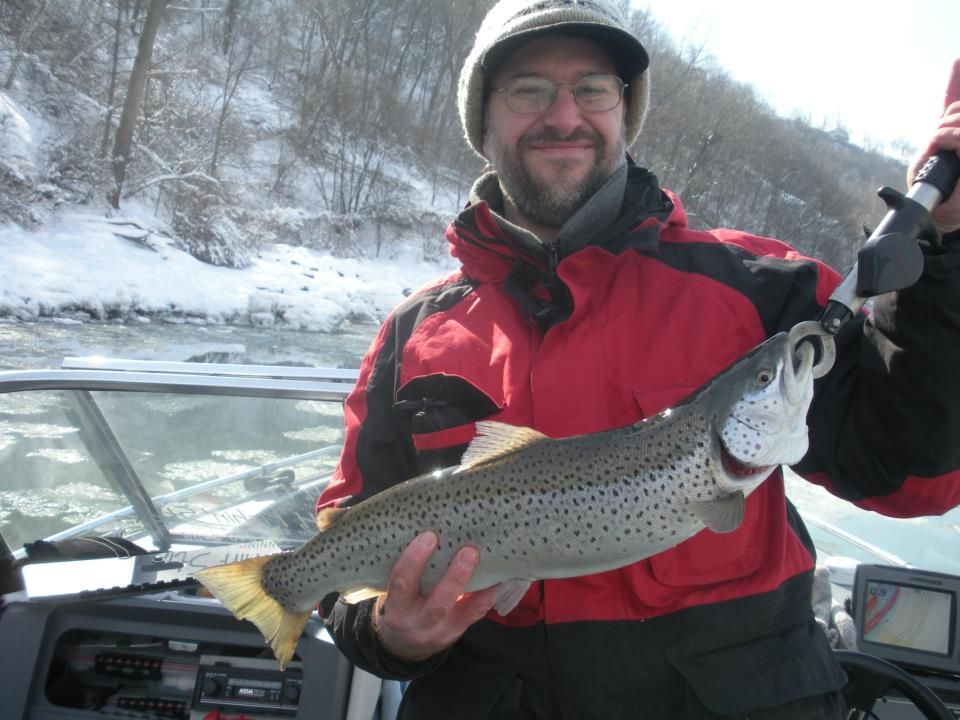 Capt. Matt providing some moose antler action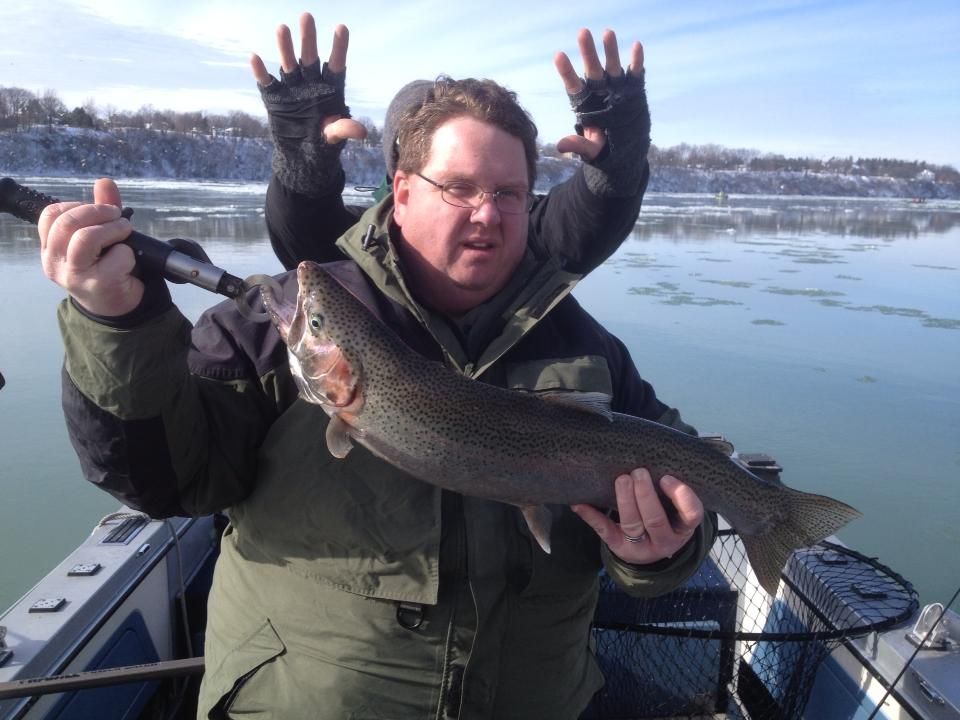 We got the boat in the water about 9:30 and fished til 2pm. We had 20 hook-ups and landed 13 of them. One of the lost fish was a monster laker that could have eaten the one I caught for a snack! Alex hooked it too low in the drift and we couldn't get it up through the ice.