Hi everyone , just bought my boat yesterday and it needs quite a bit of TLC but for the price I couldn't say no.
Its in the garage and that was a snugg fit.. I have 3/4 of a foot of play.
I'm currently replacing some floor supports and the floor itself, I'd like to be back on the water by next week and that means I'll have a lot of late nights ahead of me..
My plan is to get the basics , Floor, bilge pump and gas tank up to par and enjoy the fall then back into the garage it goes for the completion of the floors and paint.
Here's a picture.
17ft boat with what seems to be a home painted engine hood that says 170hp
Tiller, engine, steering work great.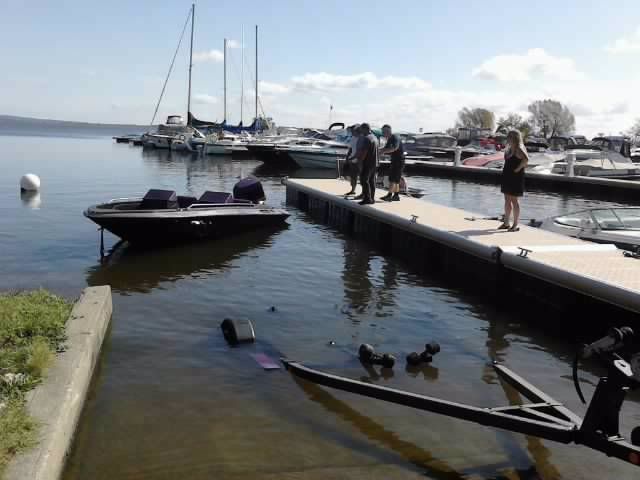 Any pointers you have in boat maintenance or things to watch out for please give me your 2 Cents.
Thanks
Shawn.D