Southern California Report:
Water Condition:
Incoming tide, cloudy, water is a tad murky with 2 – 3 ft of swell and it looks just right.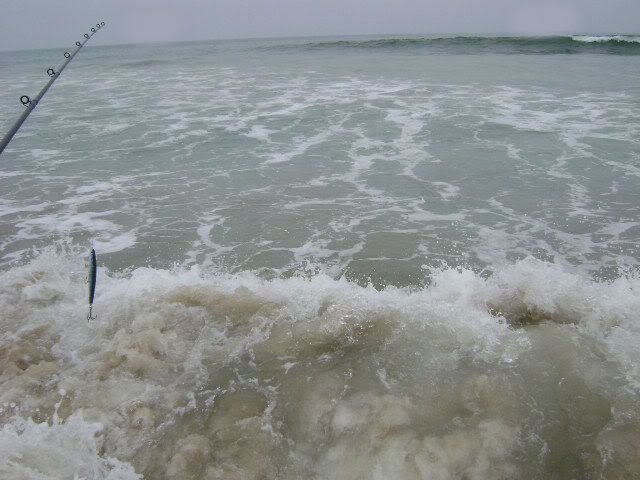 The Lure:
Beaten up LC FM 110 comes out with 3 broken hooks after the fight, one in the tail and two in the front plus bent hook considering it was already 2X owner hooks. Good thing the middle hook kept it from unbuttoning.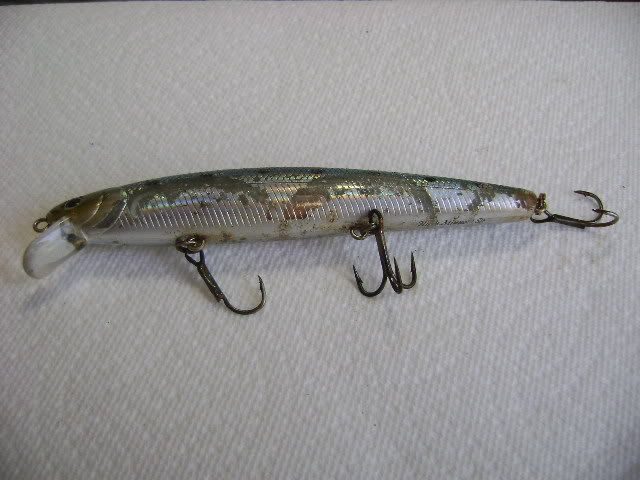 The Story:
Got to the sand around 7 am and checked out the water to see what lures would suit the condition. It looks good but a tad shallow so I started with Magic Swimmer 95. No hits for half an hour then I bump into another guy whose fishing LC and he said he got one short halibut. I replied; that's good they are around. I kept going North and He goes the other direction. After another 30 Minutes I switch to LC FM110 and got a shorty after half an hour. I was thinking, this must be what the other guy caught. After releasing the short halibut, I continued casting on the same spot until I got a thump! :shock: Set the hook and it gave me a couple of head shakes, I said to myself..hmmnn this could the right kind, a halibut but could be a little bit under 22", a short one since it's not giving a fight. Gave it a couple of jerk to secure the hook and it started peeling of drag and I was :shock: what! it could be a monster Halibut. I was grinning at this point since it keeps on giving me a good heavy fight with that familiar head shake. After 10 minutes of fight and it's not still giving up. Then my drag started peeling some more..It took out 70 yards and after another 10 minutes I said to myself this could be a foul hooked shovel nose shark but at any rate I want to get my lure back. I started putting some more drags to gain some line before I fish get tangled to the guys soaking bait 40 yards to my right. Finally I started gaining line but it still putting in some more good fight. I got him pretty close but still could not see colors until...
OH MY....
( One guy who was watching the fight took this one for me )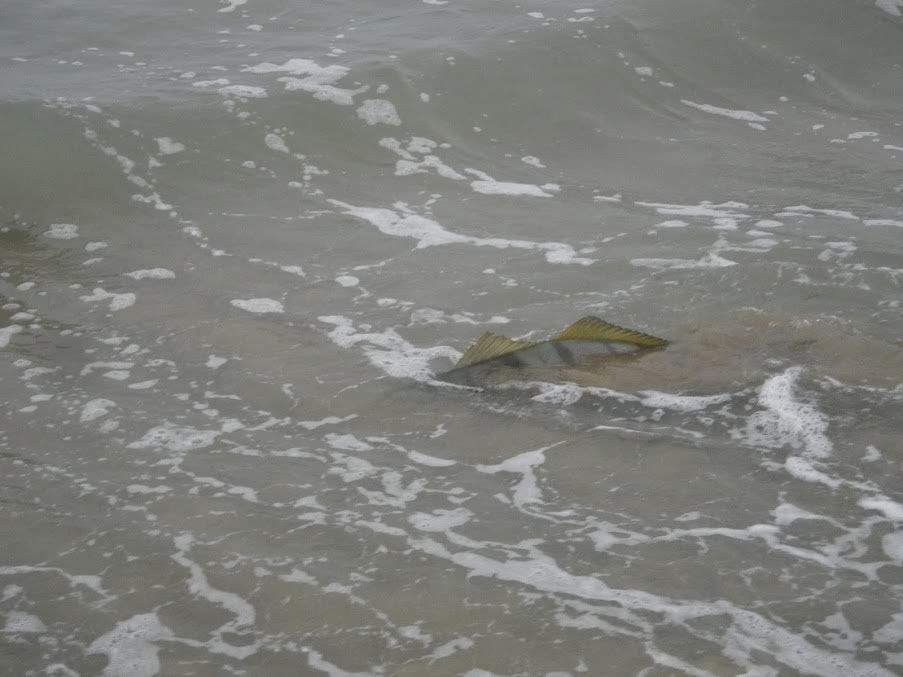 The Gear:
Conquest 100 on 6'6" Phenix UMBX Heavy with 20# PP S8S Braid plus #15 FC Leader.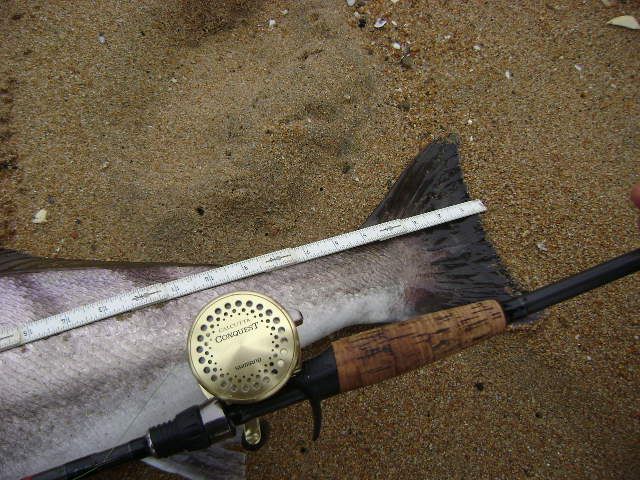 The Prize:
White Sea Bass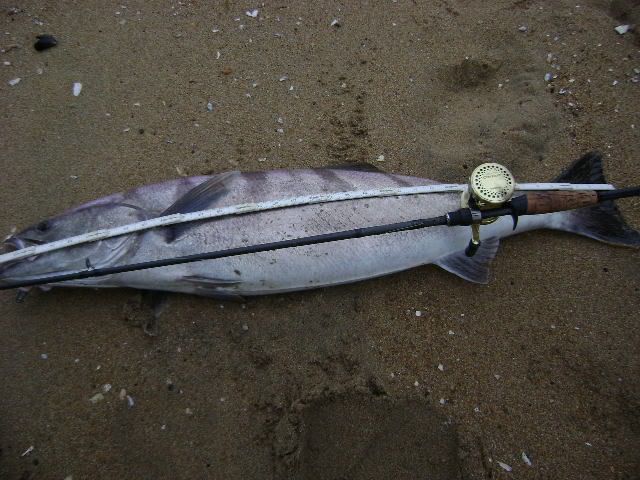 The Length: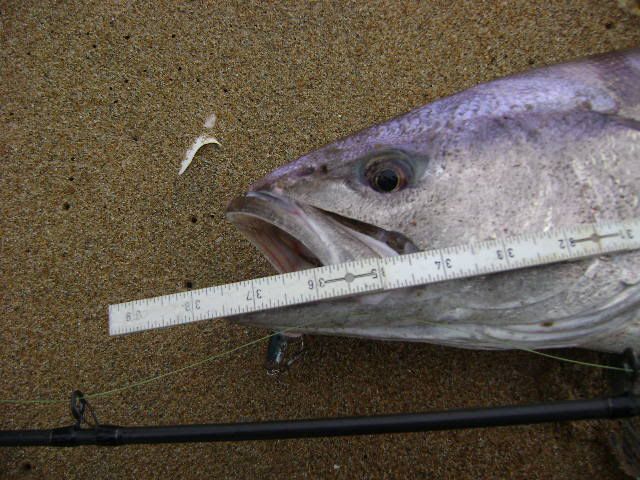 The Lucky Guy:....