Friday afternoon I headed over to my club to get in a little action. weather was horrible, rained from 8:30 am-2 pm. I got off work at 1, and got on the lake at 2:30. Winds were bad, and I had a buddy tell me they were hitting crankbaits. I am not much of a crankbait fisherman but I decided to give it a try, as well as my new camera. Cranked from 2:30 to dark, as I bought a lamiglass crank rod last year and have only used it once. It is the only rod I brought(lie, I ALWAYS have a jig rod) so it is all I threw, except for the slob I broke off on my jig rod......I mean, I ONLY threw crankbaits. I caught 3 LM with the bggest weighing 3lb 6oz and 3 white bass and 7 drum. The drum number is CRAZY!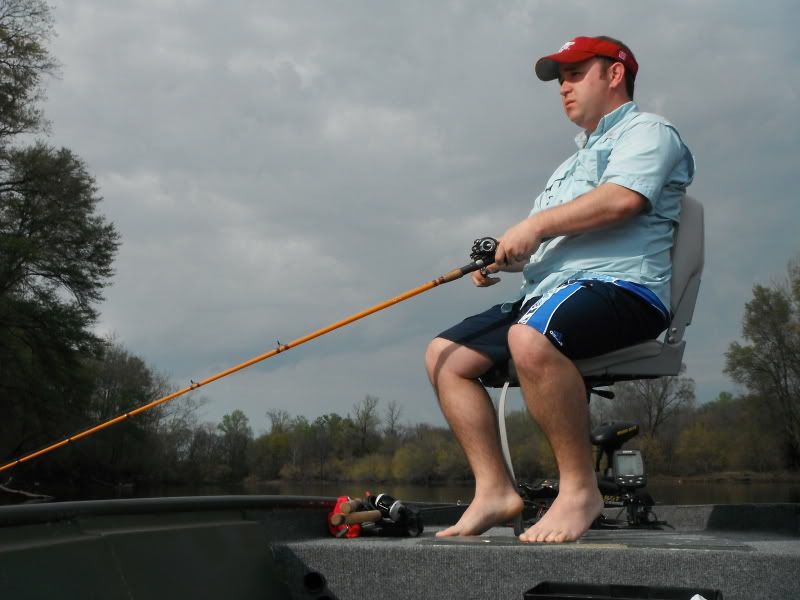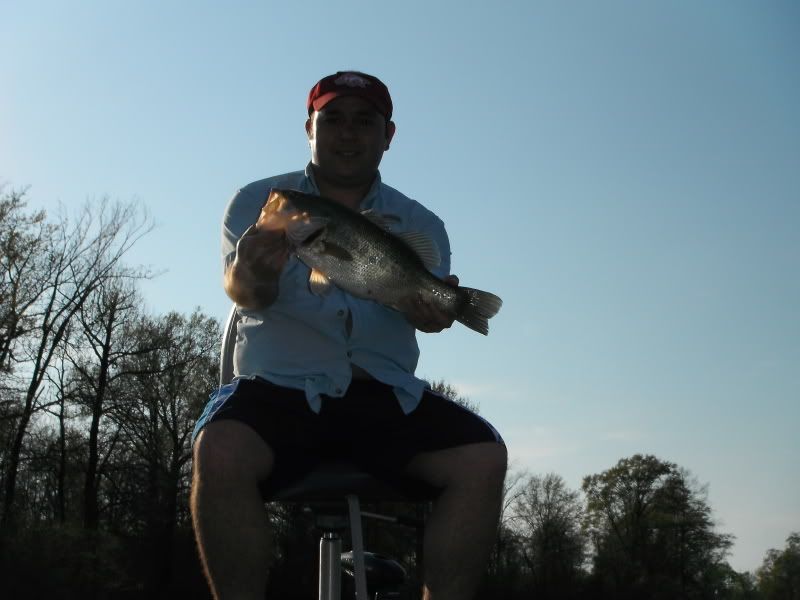 Bad pic with sun to my back, but I wanted to get the fish back in and had to throw my shirt back on real quick to not scare ya'll! Left fish in net....don't worry it lived!
Saturday I got the invite to fish a buddy's pond out of his little 1032. That was fun! We fished just the evening as he couldn't get out there early, so from 4:30-sundown. i ended up catching 4 bass, all on my handtied jigs with the biggest being in the 2.5lb range.....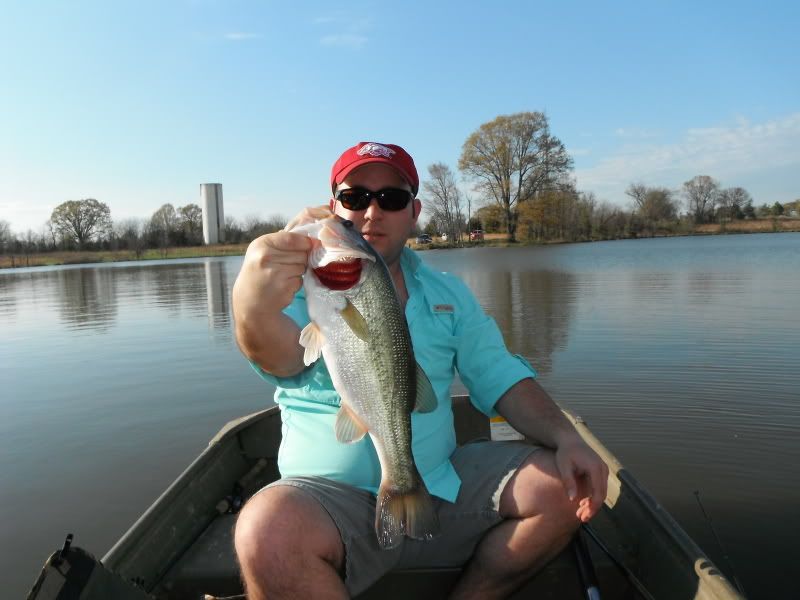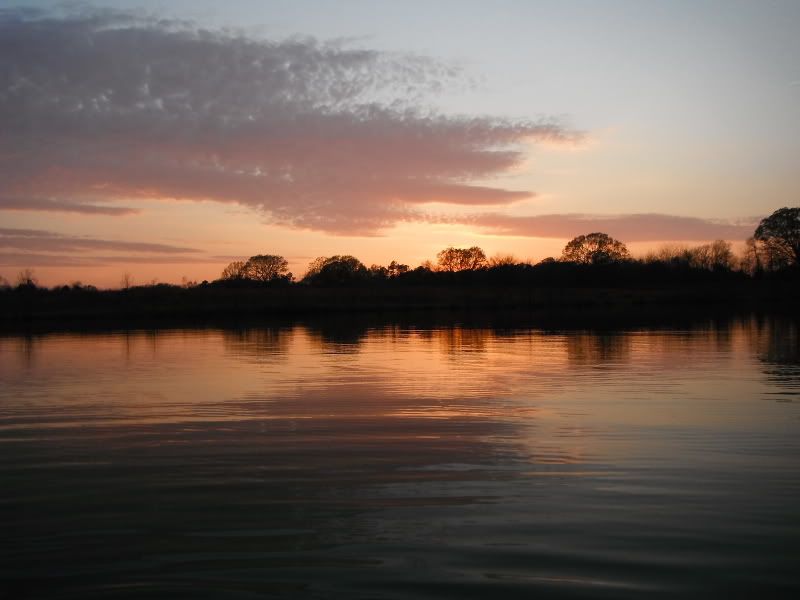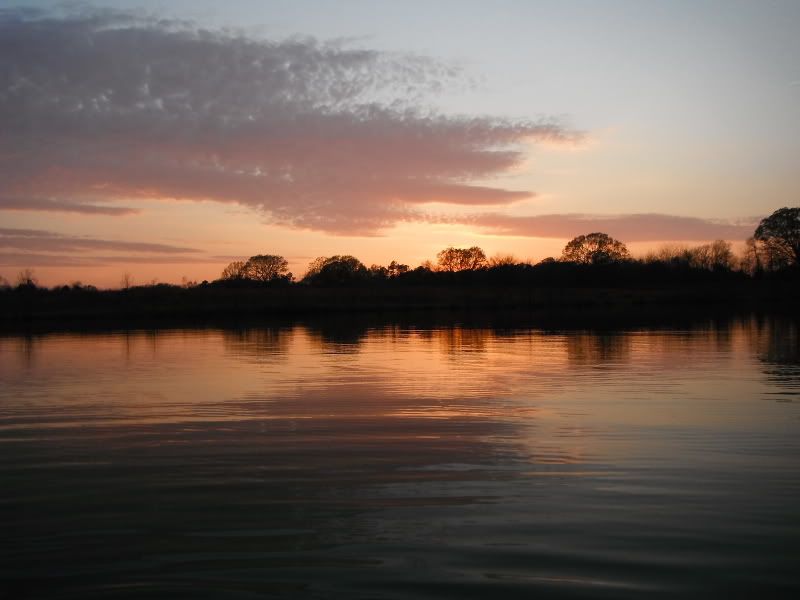 Sunday I headed over the the TN River for a day of catching. And that is what we did. Caught over 40 fish with 6 sm, 5 lm, a ton of white bass, 2 stripers, 2 cat, some drum, a bream, couple skip jack, and a spot. I actually caught 5 of the smallies with the biggest being right at 3lbs. The largest bass of the weekend weighed 7lb 2oz. Can you guess which one that was?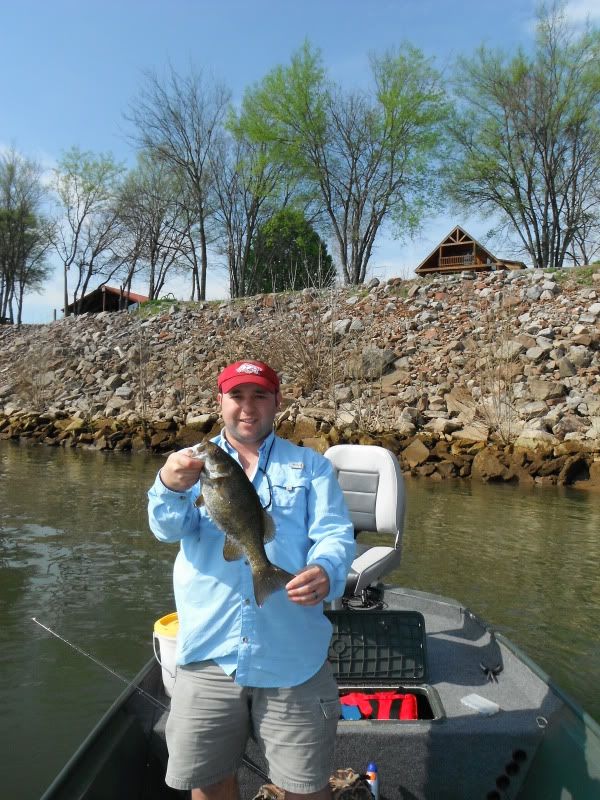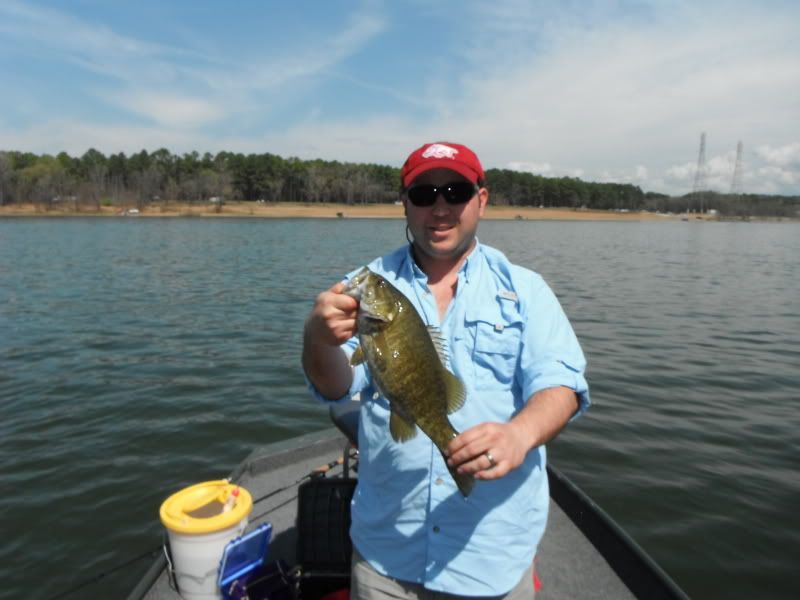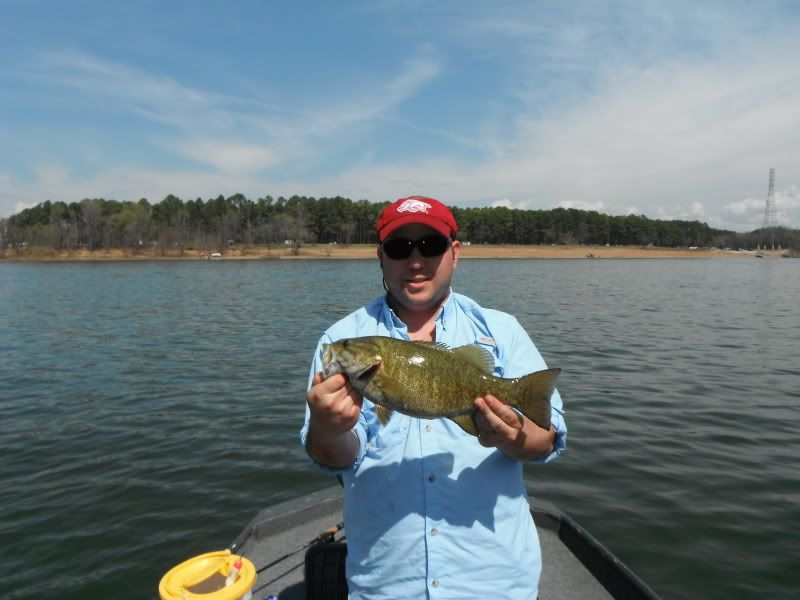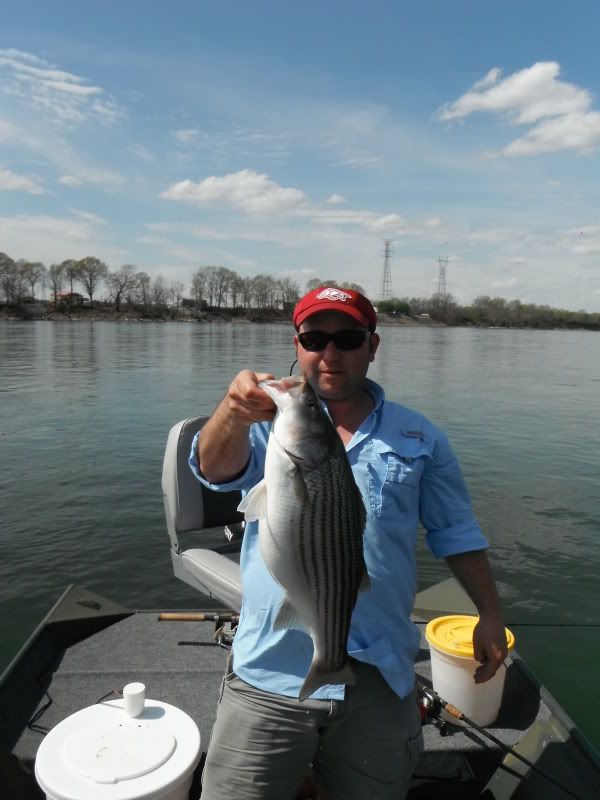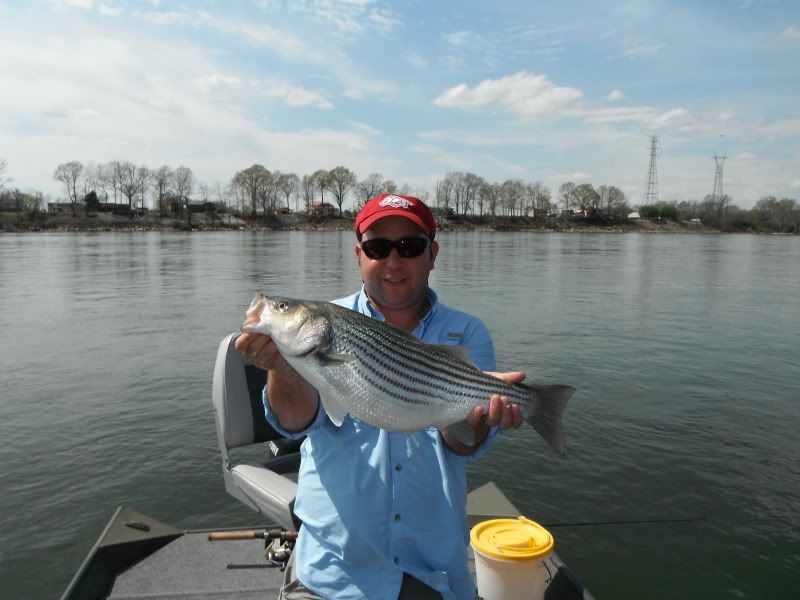 All in all a great weekend with some good times on the water!
Jeff
PS> Gene, the hat is for you!