Took a friend out to Wabunsee who had never been there before to try for some of the big fish that we caught last week. Did catch as many solid fish as last week but did get 4 that were keeper sized with this one being the biggest.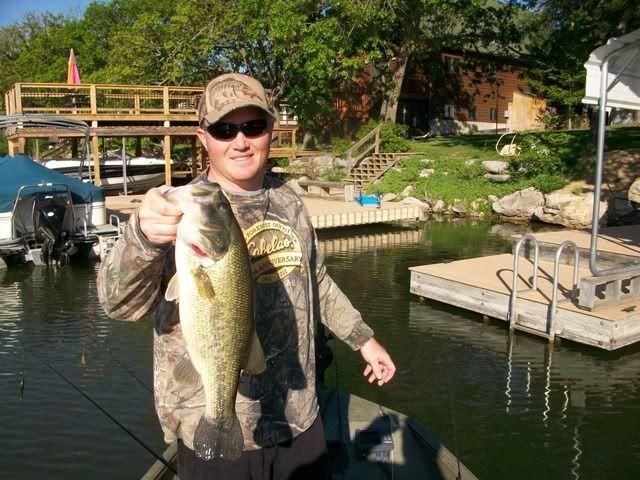 Didn't get a weight on her but probably in the 4.5lb range. I couldn't weigh her because I broke my scale trying to weigh this guy. Using a 7' 1" Rage M/H with a 200E7 and 14lb Vicious Elite fluoro and one my homemade jigs in a 3/8oz size in Big "O" craw color. Didn't get her off the bottome of the boat before the scale chain broke but I've caught enough of them to feel comfortable calling her 40lbs.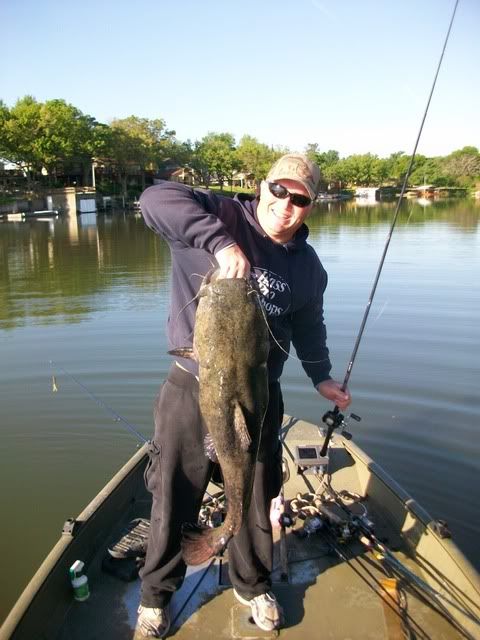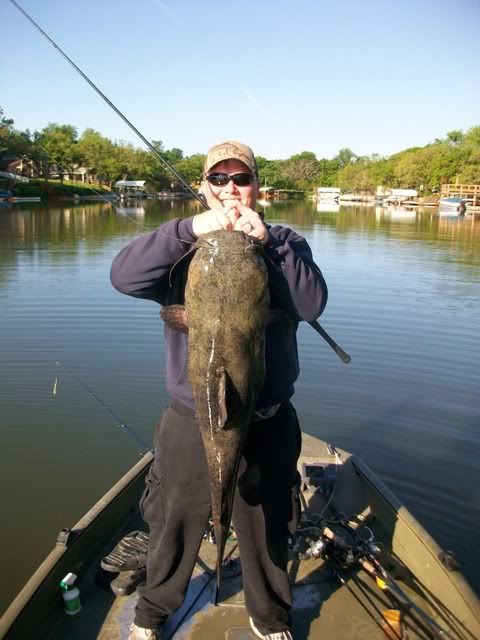 She wrecked my jig! It looks tiny in that huge mouth!
Caught a pretty decent smallie on one of my jigs in watermelon color.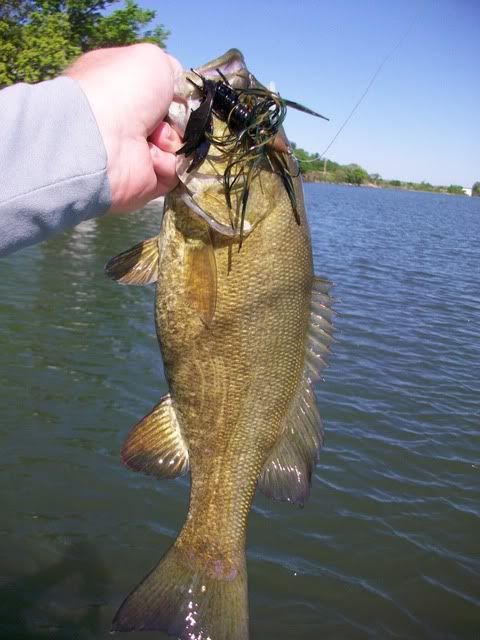 It was a pretty steady day with the fish catching but just lots of small ones. I ended up with 45 bass and several other bonus fish. 2012 bass count=788