Left Memphis early this morning (2:45) to head up to the TN River to fish below the dam before it got hot. We got on the water right around 5:15, just as the sun was coming up and had caught our first fish before 5:30. I struck the first 2 on a Mega Bass PopMax, both largies. Paul switched over to a popper and caught the next one. Then we took turns for the next hour. Caught 7 bass on topwater in the first hour, and then it was OVER! First cast with a ball headed hair jig, and caught my largest LM of the day, which was only about 2lbs. Then back to back catfish on the same hair jig, while Paul was fishing a t-rigged worm. Went a little while with no action and we headed down river to another spot I had picked out. I had promised Paul his first ever smallie, and to assure this, we got some minnows to drift once the water picked up. Sure enough, Paul strikes first while drifting down the CENTER of the river. First ever smallie....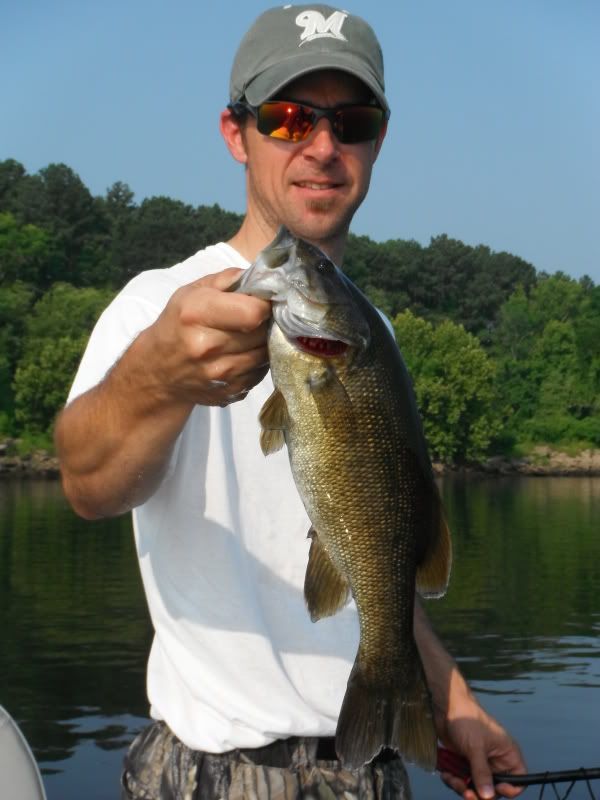 Not a bad one as first SM. The we go on a junk fish tear for another hour and a half, catching the likes of drum, catfish, crappie, and more catfish.
We move down to a bend in the river, where we could get back closer to the bank, and still have enough current. We started back in on the bass......mostly LM, with a few SM mixed in and even a Spot.
Then a little later, Paul hooks into another smallie...his new PB...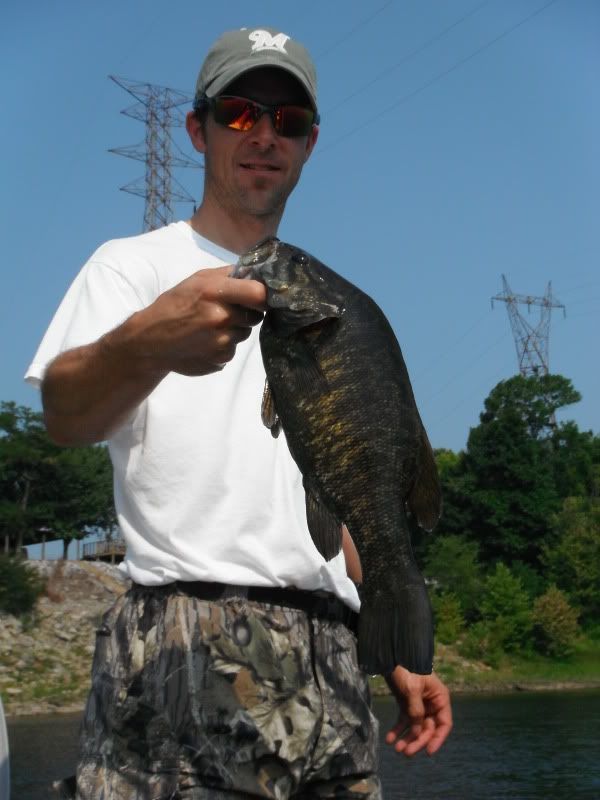 Just a little over 2.5lbs.
We finished up the day around noon, with the temps reaching 103, and needing to get off the river. We ended up with about 2 dozen bass mixed(8 SM, 1 Spot, the rest LM), and another dozen or so "Junk" fish! Pretty good day for the beginning of July, and I can't remember when it was below 100!
Jeff